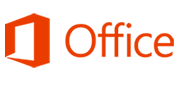 Microsoft Office

Views:159659
Microsoft Office is a suite of products that includes Microsoft Word, Excel, PowerPoint, and Outlook.
Versions
Requirements
SJTU network or SJTU VPN is required for activation.
Notice: Uninstall your retail versions Office or Office 365 before you install.
How to Install
Windows:
Download Win Installer and unzip. Right click to run OfficeInstaller.exe as administrator. Select the products you need and click 'Install & Activate'. Then the tool will install and activate Office 2021 for you.
Mac:
Download Office 2021 Mac and install.
How to Activate
Windows Activation:
Win Installer will activate for you.
Mac Activation:
Download volume-license-serializer. Please refer to Official Instructions to activate.
FAQs
Common Error Code:
Error Code
Causes
Solutions
0xC004F074
Common Causes:
1. Invalid IP address;
2. Wrong timezone;
1. If you are off campus, use SJTU VPN;
2. Set the timezone to UTC+8(Beijing).

0x80080005
Common Causes:
1. Old OS version;
2. Attempts are blocked by firewall
1. Update your Windows System to the latest;
2. Temporarily close your antivirus software, firewall, or computer manager.

0x80070005

Common Cause:
The attempt is not authorized
Run Windows Terminal as administrator
Download
View all
You are currently using system. Download the recommend: